BEST AMERICAN ROOTS SONG & BEST AMERICAN ROOTS PERFORMANCE
CREDITS
Music and Lyrics: Martha Reich 
Vocals and Ukulele: Martha Reich 
Fiddle: Enion Pelta-Tiller 
Mandolin: David Tiller 
Cello: Michael Kott 
Mixed: David Tiller 
Mastered: David Glasser at Airshow Mastering 
Vocals and Ukulele Recorded and engineered at Moon Bird Studios 
(c) 2020 Ascap
THE STORY BEHIND 'THE LETTERS' 
In 1943 my grandfather had written several letters to my mother while he was stationed away from home, serving as a Civil Engineer during World War ll. My mom was 7 years old at the time. A few years ago my mother read some of those letters to me. Listening to her share these precious letters as tears streamed down her face, inspired me to write the song "THE LETTERS". I have many fond memories of my grandfather, as he was a gentle, creative and sweet man. I know it broke my mother's heart as she witnessed her father's amazing talents and abilities fade away, along with his precious memories due to the disease of Alzheimer's. I wrote this song in honor of my mother Sandra and her father Charles.
LYRICS ~ THE LETTERS
I never seen you cry 
With the tears fall from your eyes 
I know you miss him so 
It was hard to let him go 
I saw them fall upon your cheek 
The words they hit you so deep 
Your daddy's still not here 
He slowly disappeared 
He said be a good girl 
Fulfill your mothers' wishes well 
Learn to dance and how to spell 
And be a good girl
 He said I'm sorry 
I can not be there 
To walk you from school 
Kiss you goodnight 
before you go to bed 
He said I'm sorry 
I have to be away 
But I still love you and miss you 
every single day 
He said be a good girl 
Listen to stories birds tell 
Go to sleep before the moon swells 
And be a good girl 
She read the letters to me 
Pieces of your history 
Scriptures from your daddy 
Written in 1943
WHAT PEOPLE ARE SAYING...
"Truly an honoring of your grandfather and your lineage. Your grandfather's words live on with love in this beautiful song and video. In today's troubled world this is a great gift" - Celeste Yacoboni, The Voice of the Feminine
"With a sound almost woven out of the earth, Reich sings from the brittle openings of the heart. To take in the art that comes from such a place opens up our lives in ways that are impossible to measure but so important to hold onto." - James Diaz, Anti-Heroin Chic Magazine.
Her deep roots in traditional folk and story-telling shine through each and every one of her original works. Ira Gordon—Host of Santa Fe's KBAC radio—calls Martha "the closest thing to Joni Mitchell that Santa Fe has." 
Each song, a story. Each story, poetry. - Barbara Salvatore, Author, Artist 
Big Horse Woman and Magghie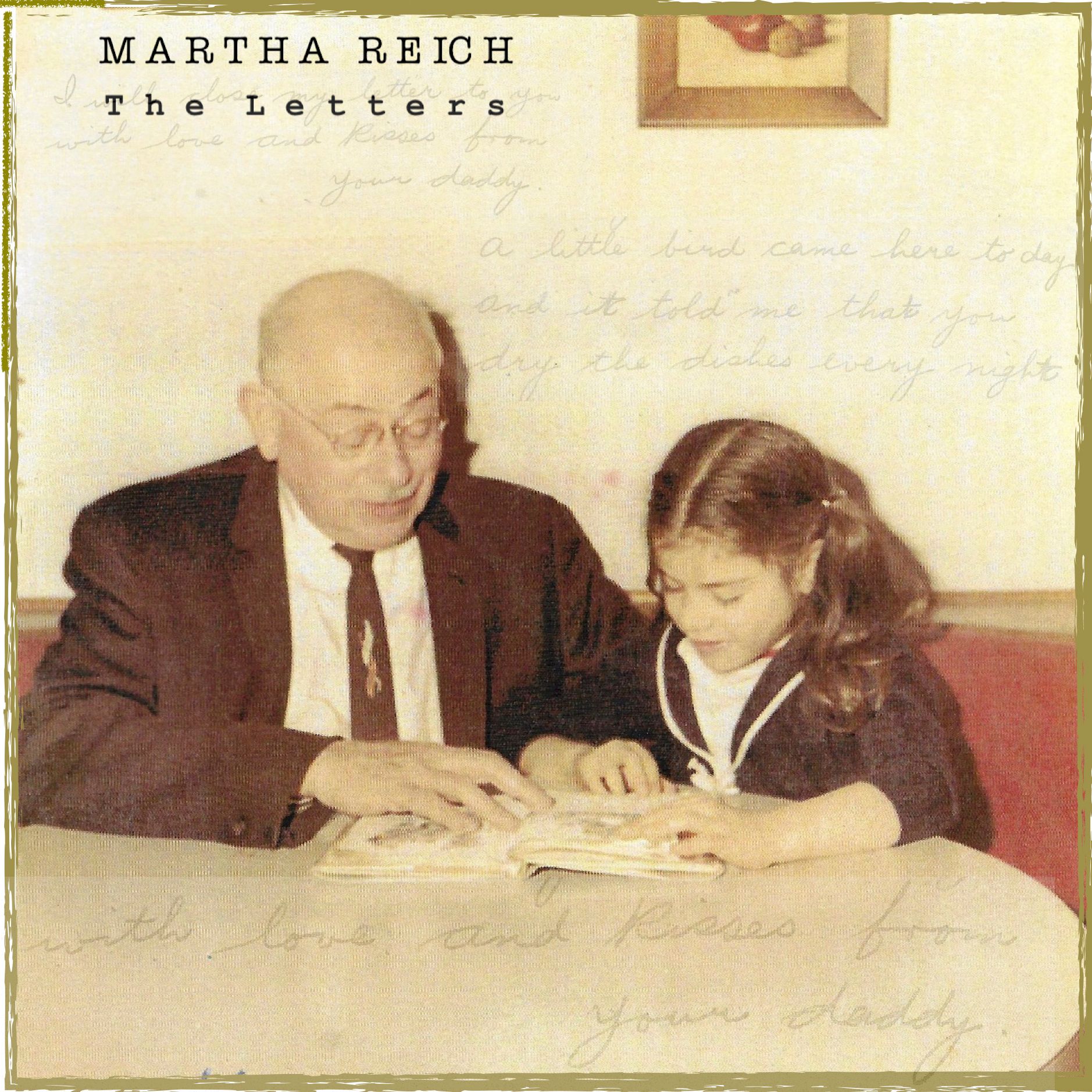 AWARDS 
Martha Reich is an award winning singer-songwriter and multi-instrumentalist. She has released five CDs, including 'BRAVE BIRD' which was described as "Stunning and Heartbreaking" by Americana Highways and earned her a Gold Medal for Female Vocalist in the 2018 Global Music Awards, as well as the LA Critics Award for Best Folk Artist. Reich was awarded three Indie Music Channel Awards in 2020, the 2019 New Mexico Music Award for Best Singer-Songwriter Song 'FADE AWAY' and Clouzine International Music Awards, for Best Indie Album 'BRAVE BIRD', and Best Acoustic Folk Song for 'THE LETTERS'.
ABOUT MARTHA REICH 
Reich has performed around the world and shared stages with Melissa Crabtree, Consuelo Luz, Reverend Horton Heat and others, as well as opening for Kate Macleod and performing at the Sundance Film Festival. Often compared to Joni Mitchell and Joan Baez, Reich is deeply inspired by nature and her unique style features an honesty and vulnerability that evokes "a sound almost woven out of the earth."