Expressive ART and POETRY from the Heart Workshop
Has been RESCHEDULED
New date to be announced.
Creative Life Center, Sedona, AZ
10:00 am - 4:00 pm Tea Break Included
We invite you to explore making art and poetry from your heart!
 Martha Reich Braden will guide you in expressing yourself using watercolors, colored pencils and black sharpies on paper.
We will capture your memories and experiences, with the creation of your very own "ART from the HEART" Postcards!
Learn how to use color, space, expressive lines and brushstrokes to describe what you see with your own eyes and feel with your heart.
For those who feel inspired, we will write Haiku poems to go along with our images.  No need for previous drawing or poetry writing experience, just your willingness to have fun and to be open to the magic and mystery of creative expression!
$100 Bring your own materials
$125 Materials Included
Outdoor art-making, weather permitting.
Catered Tea Break with snacks included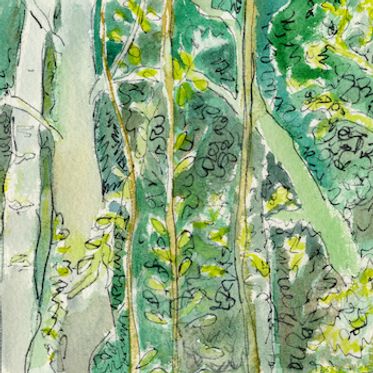 Creative Life Center, Sedona, AZ
Monday, November 14th, 2022, 10:00 AM - 4:00 PM
$125 Materials included ~ Catered Tea Break Included
(Please indicate if you'd prefer to use Watercolors or Color Pencils)
Expressive Art and Poetry from The Heart
Includes all Materials and Catered Tea Break with Snacks
Read more…
Expressive Art and Poetry from the Heart
Bring your own material ~ Catered Tea Break with Snacks included
Read more…
Artist Bio:
Originally from New England, Martha Reich received a B.F.A. in Illustration from Parsons School of Design and Philadelphia College of Art, exhibiting her multi media art in galleries through out the country. 
Before becoming a Massage Therapist and Energy worker, Martha worked as a Jeweler for over 15 years, fabricating and designing pieces from precious and semi precious metals and stones. She created her own line of hand painted costume Jewelry based out of N.Y.C., distributed nationally in the late 80's and seen in popular fashion magazine publications. 
Martha is also an award winning Santa Fe-based singer-songwriter and multi-instrumentalist, playing music around the world and has shared stages with Melissa Crabtree, Consuelo Luz, the Reverend Horten Heat and others, as well as opening for Kate MacLeod and performing at the Sundance Film Festival. 
Music and art continues to call to her spirit as she relocated to Santa Fe in 1999 and has since released five CDs including the award winning album entitled BRAVE BIRD.